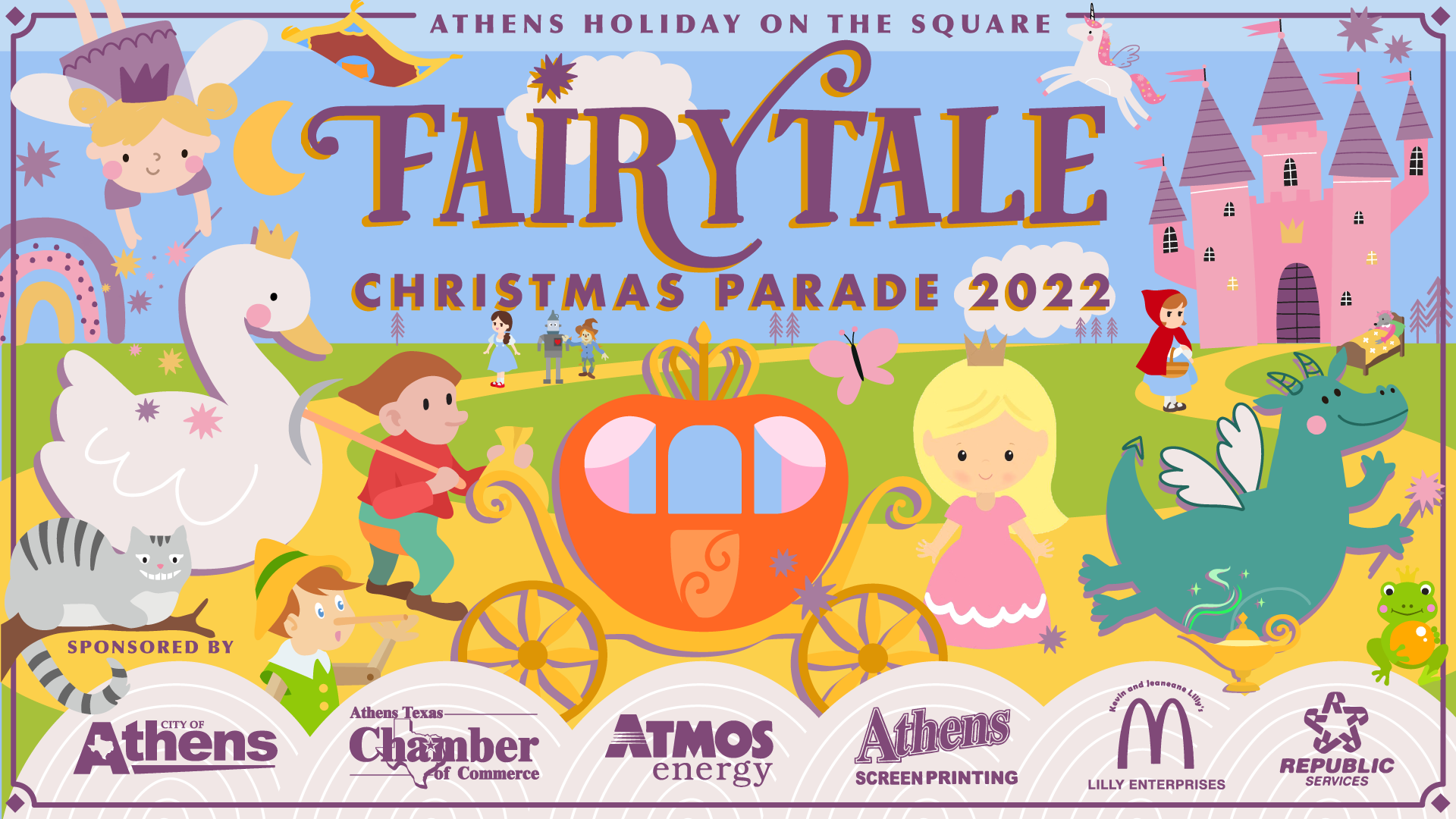 The City of Athens is pleased to announce the 2022 Athens Christmas Parade has been scheduled for 6:30 p.m. Saturday, Dec. 3.

The theme of the 2022 Athens Christmas Parade is "A Fairy Tale Christmas." All entrants are encouraged to decorate a float with the theme as much as possible. Parade entries will be judged on creativity, incorporation of the current theme, and overall appearance. This year's Parade Grand Marshal is TVCC President Dr. Jerry King.

"We are excited to see what sort of magic our parade entrants can conjure with this year's 'Fairy Tale Christmas' theme," said Mayor Toni Garrard Clay. "Each year, the parade gets bigger and better and we can't wait for this year's parade."

The 2022 Christmas parade is organized by the City of Athens and its parade partner, the Athens Chamber of Commerce. Parade sponsors include Athens Screen Printing, Atmos Energy, Kevin Lilly's McDonalds, and Republic Services.

"The Athens Chamber of Commerce is so excited to be a part of the 2022 Fairy Tale Christmas Parade," said Athens Chamber of Commerce Executive Director Kristin Willingham. "We can't wait to see the awe and wonder on each child's face as they see their own Christmas Fairy Tale brought to life."

Entry forms and parade packets are available at City Hall, Development Services Center, Chamber of Commerce, or here: